EXPO 2020
The "Polish Table" art installation is one of the main attractions of the Polish Pavilion at Expo 2020 in Dubai. The "table" has been designed to become a multidimensional meeting place of different cultures, views and fields. However, not only artists were involved in the project.
One of the co-authors of the installation is PIAP Space. Using the same technology that is used in space solutions, together with Blue Dot Solutions we have built a special module from aluminum in the 3D printing technique, which proves that technological development does not have to mean competing with the environment.
We invite you to a trip into space! Find out how this unique "otherworldly" module was created: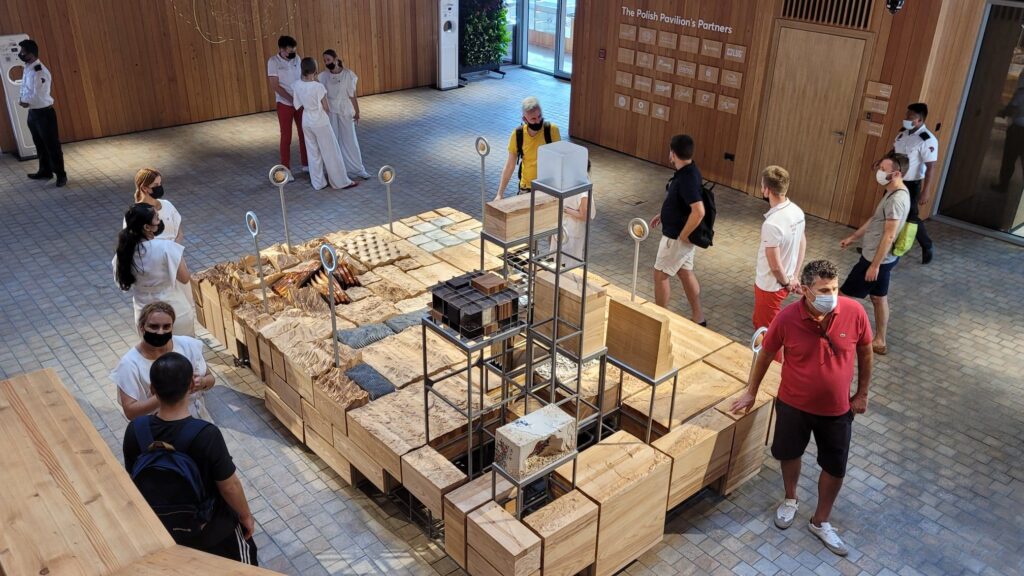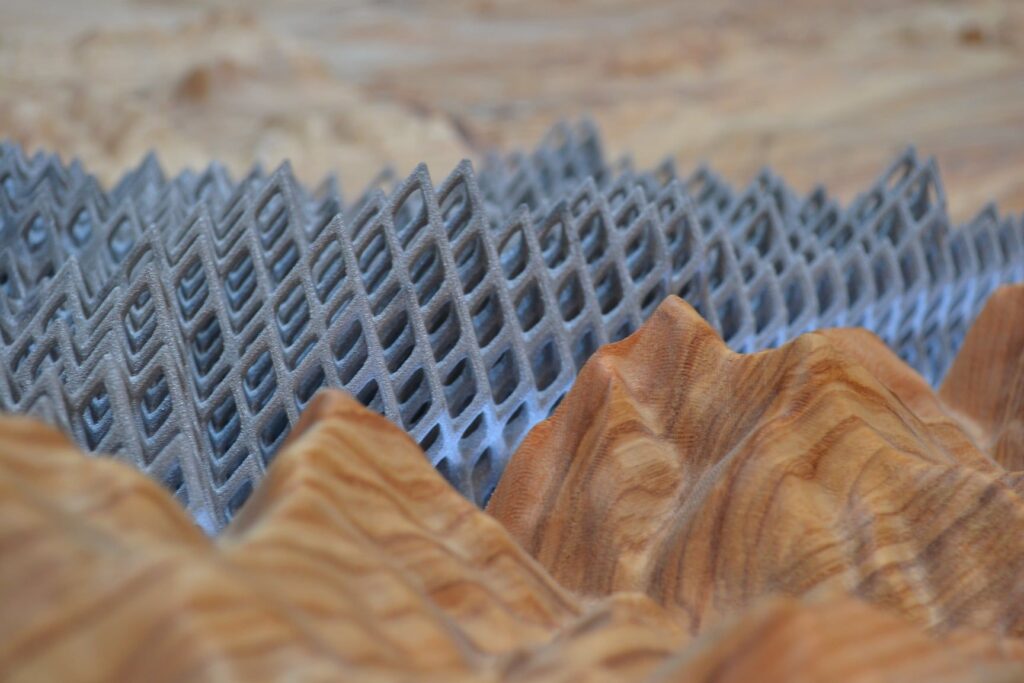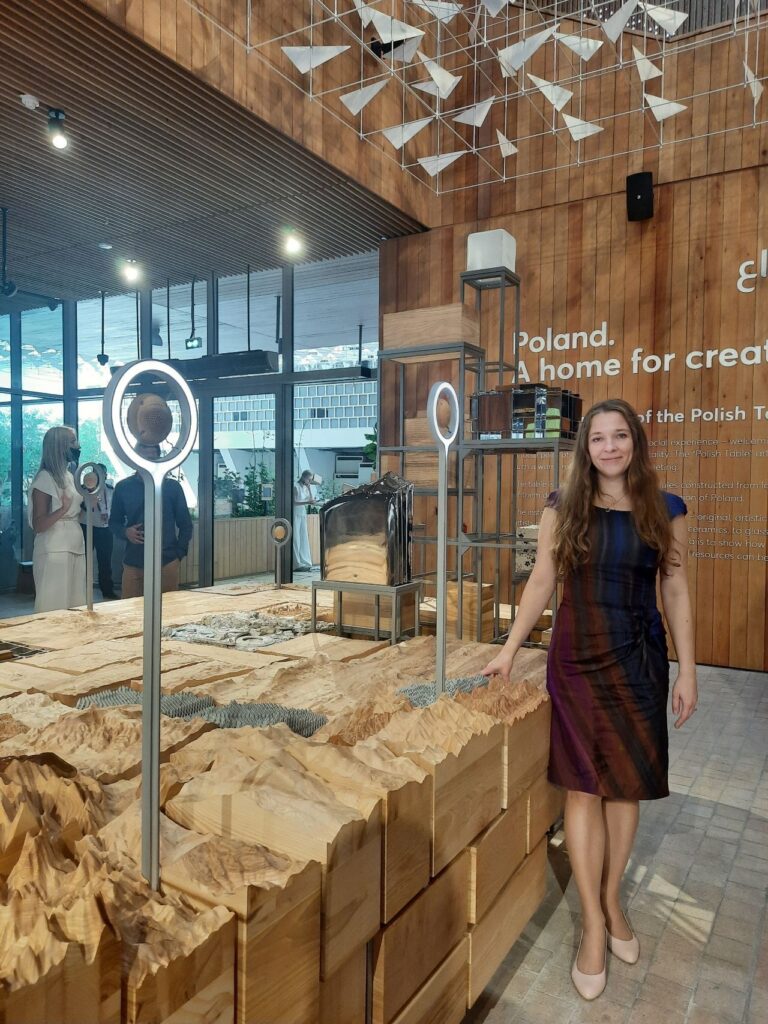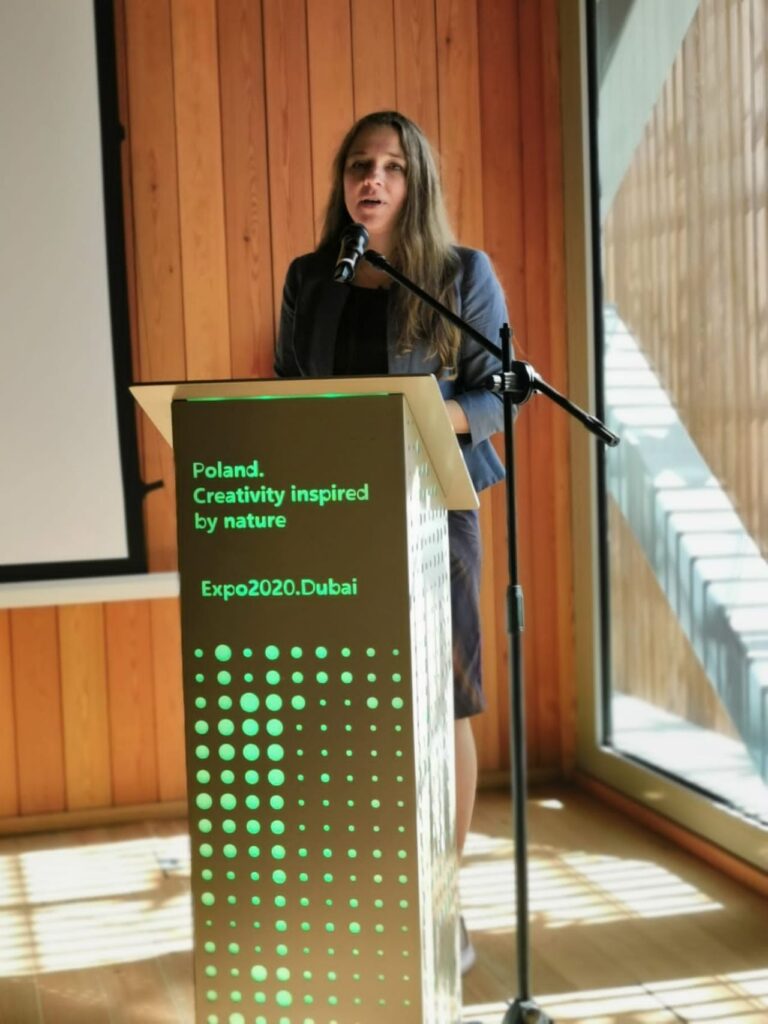 IAC 2021
At the same time, the IAC – 72nd International Astronautical Congress was held in Dubai. Monika Świech-Szczepańska, PIAP Space Business Development Director, had the opportunity to participate in many meetings during which space exploration was widely discussed.
On October 26, 2021, during the Congress, Grzegorz Wrochna, President of the Polish Space Agency (POLSA), in the presence of NASA's deputy administrator, Pamela Melroy, signed the Artemis Accords contract. The agreement allows, among others to extract raw materials from the Moon and other planets for their own use (In Situ Resource Utilization) or for commercial use, and instructs contract members to assist astronauts in the event of any trouble. Thanks to this agreement, 350 Polish companies operating in the space sector will be able to participate in multilateral NASA programs, with particular emphasis on the exploration of the Moon, Mars and other celestial bodies. We couldn't be more proud and happy!