The TITAN project advances the development of a robotic arm for satellite servicing. Under the contract, a prototype of a multi-articulated robotic arm will be made for the future deorbiting and servicing of in-orbit satellites. A laboratory model of a robotic joint will be created, and then – a prototype consisting of various types of joints, which will be subjected to full environmental tests on a shaker, thermal and thermal-vacuum tests.
Ultimately, the project will achieve the technological readiness level of TRL 6. The robotic arm developed in the TITAN project allows the servicing of damaged satellites and the deorbiting of satellites whose mission time has ended and threaten other objects in orbit. This will make it possible to remove "space debris" that threaten the proper functioning of satellites.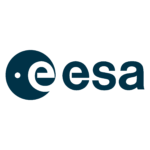 The Contract is carried out under a programme of and funded by the European Space Agency.
The view expressed herein can in no way be taken to reflect the official opinion of the European Space Agency.