STABLE (Sample Transfer Arm Breadboard and Lander Evaluation) is a project that is part of Mars Sample Return – a NASA/ESA collaborative mission. STABLE project is realised in consortium with OHB and DLR, and its goal is to develop dedicated robotic arm for Mars regolith samples collection on the surface of Mars. PIAP Space Is responsible for development of dedicated End-Effector and general hardware integration.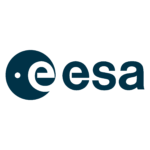 The Contract was carried out under a programme of and funded by the European Space Agency
The view expressed herein can in no way be taken to reflect the official opinion of the European Space Agency.