The PRO-ACT project aims to develop and demonstrate a cooperation and manipulation capabilities between three robots (from PIAP Space, DFKI and AVS) for assembling an in-situ resource utilisation (ISRU) plant. Assembly taks will include, among others: assembly of devices, construction of simple buildings, preparatory works. PIAP Space is one of nine members of the consortium responsible for the delivery of a UGV platform named Veles. It is a highly off-road capable mobile platform with high towing capabilities and the ability to carry a heavy payload. PIAP Space is also responsible for Exploitation of the project's results and co-ordinates relations with the End-User Board.
The project can be separated into two main parts: first one with partners responsible for software development for fusing data from robot sensors, automatic planning of robot collaboration, team (two agents) object manipulation, The second part of the team is responsible for the development of hardware that can cooperate with the developed software: in particular mobile platforms with sensor sets and robotic arms supporting impedance control. The Pro-ACT project will end with a system demonstration in the simulated lunar environment. PIAP Space contributes to the consortium mostly be the means of delivering the UGV platform with robotic arm that is modified according to the project specification by the PIAP Space technical teams. All modifications to the robotic arm and control systems are made to allow the autonomous control of the UGV. PIAP Space is responsible also for delivering the three purpose built end-effectors and final tests and validation of the UGV.
The project consortium consists of Space Applications Services (project's Coordinator), AVS, The German Research Center for Artificial Intelligence DFKI, GMV, Laboratoire d'Analyse et d'Architecture des Systèmes (LAAS), La Palma Research Centre S.L. (LPRC), PIAP Space, City, University of London (CITY), Thales Alenia Space.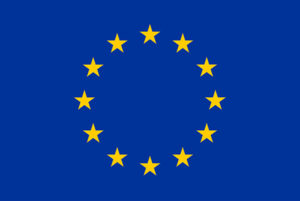 This project has received funding from the European Union's Horizon 2020 Research and Innovation Programme under Grant Agreement No 821904.